Dr Anne-Sophie Schwab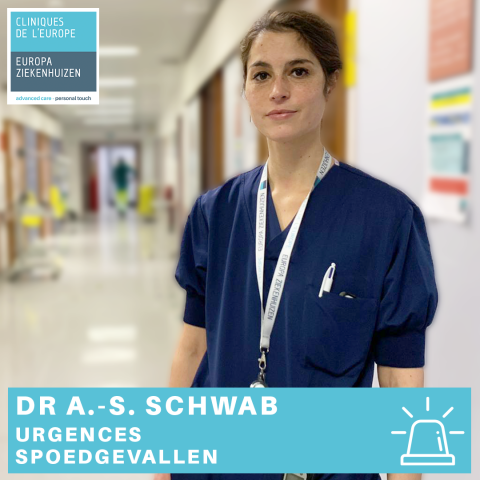 Text
Dr Schwab obtained her medical degree at the Catholic University of Leuven in 2013 and became a Specialist in Emergency Medicine in 2020.
She has been able to work in many departments (emergency, internal medicine, anaesthesia, burn units, paediatrics, intensive care) and thrive both clinically and technically.
Emergency medicine is unpredictable and multidisciplinary. It has no routine and combines internistic, traumatological, acute and intensive care in the same day. It allows discussions, sharing and enrichment with patients and of course with carers from other specialities. These are all aspects that she likes to encounter in her daily life and which makes this job so extraordinary. 
Dr. Schwab has been part of the Department of Emergency Medicine at the Europe Hospitals since October 2020 at both the St-Michel and Ste-Elisabeth sites.