The Europe Hospitals support the NGO Memisa for the 20km of Brussels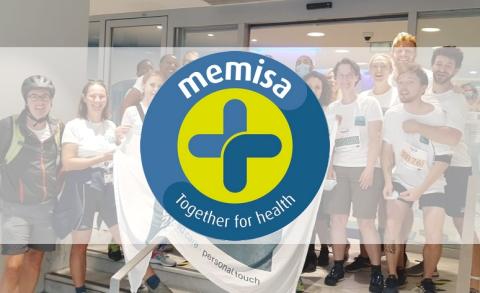 Like every year, the Europe Hospitals support a non-profit organisation during the famous 20 km race in Brussels. This year, the NGO "Memisa" was chosen. The Europe Hospitals have created a solidarity partnership with this non-profit organisation for the accessibility of health care for mothers and their children in Ituri, a province in the east of the Democratic Republic of Congo ravaged by conflict.
Would you like to help us raise funds for this non-profit organisation by sponsoring one of our runners/walkers in the 20 km of Brussels?
Then please send your donation to the Memisa bank account (tax deductible from 40 €) BE92 3100 9000 0023, Square de Meeûs 19 in 1050 Brussels, with the mention "20 km of Brussels CDLE" as well as an e-mail to the Cliniques de l'Europe communication department at communication@cdle.be indicating the amount of the sponsorship, as well as the person(s) you are sponsoring.