World Palliative Care Day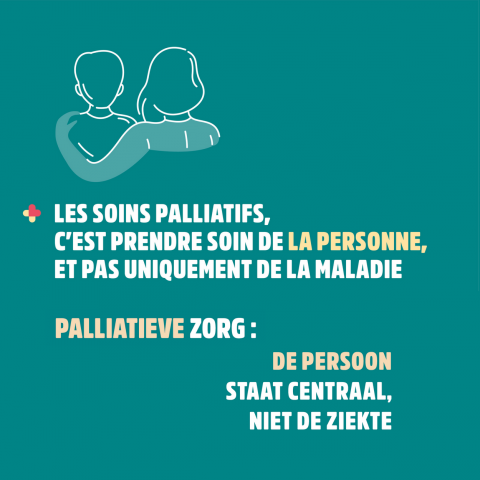 Palliative care improves the quality of life of patients and their relatives
Palliative care is:
Caring for the person, not just the disease
Support for the whole family
Even more beneficial when started early
A right for everyone, regardless of age, illness or life expectancy
Possible at home, in hospital or in an institution
Relieve pain and other physical symptoms 
Address psycho-social and spiritual sufferin
Did you know? 
The Europe Hospitals have a palliative care unit on each of their sites (St-Elisabeth and St-Michel) with multidisciplinary teams who do their utmost to serve the patient and their relatives. Our units aim to be places of life and welcome.
An internal palliative care liaison team takes care of patients requiring comfort care in the other units on both sites. 
For more information, click here.
For the leaflets, click here.