Green Europe

Presentation
The Europe Hospitals are launching a working group on ecological issues, called "Green Europe"
This working group will has 3 main missions:
To identify and share the good practices already in place at the Europe Hospitals
To support the obtaining of the Ecodynamic Company Label, proposed by Brussels-Environment
Participate in the Global Green and Health Hospitals (GGHH) project: Supporting the ecological transition of the health sector in the Brussels-Capital Region
It is composed of people directly linked to sustainable approaches and meets once a month.
The 4 operational and logistic departments of our H.uni network have formed a working group in order to prepare their joint participation in the Ecodynamic Company Label proposed by Brussels Environment.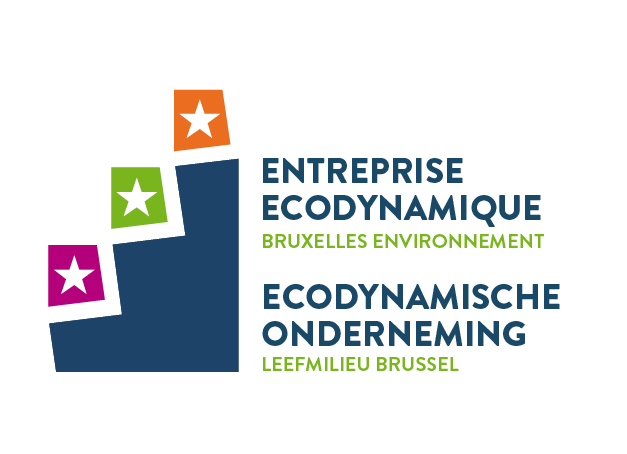 Global Green and Healthy Hospitals (GGHH) network
The Europe Hospitals are part of the Global Green and Healthy Hospitals (GGHH) network. This is a dynamic international community of hospitals, care facilities, health systems and health organisations that strive to achieve measurable results by improving sustainability in their facilities while promoting environmental health in their communities.
This free label is intended for Brussels canteens in schools, hospitals, nursing homes, companies, crèches, catering companies, etc. It is both a recognition of the efforts made by these canteens and an element of visibility of the canteen's sustainable status for staff or customers.
The Canteen Good Food Label shows the way to tasty, healthy and varied food, produced locally and with respect for the environment, animal welfare and good working conditions, from the field to your plate!
The Canteen Good Food Label also aims to bring together canteens and consumers around their passion: food. It was created by Brussels Environment, which also manages it.
GOOD PRACTICEs
We share with you below the various "green" actions implemented within the Europe Hospitals: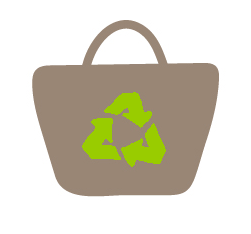 PURCHASES
When purchasing furniture or equipment, we give preference to European, and if possible Belgian, suppliers rather than suppliers from the Asian market.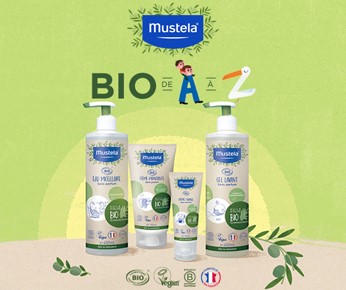 The Pharmacy and the maternity ward have selected a "baby" set of organic products.
This new certified organic range is fragrance-free and vegan. These natural care products, based on organic olive oil from Nîmes, tested for high tolerance and designed to minimise their impact on the environment, can be used from birth and by the whole family.
The hospital uses cleaning products from the company Ecolab, which follows sustainability objectives and has obtained numerous labels.
Belgian products @Cosiness
Our non-profit organisation Cosiness (Red Corner, Ovalis, Europalis, Mezzanina shops) favours the sale of local products (Belgian companies).
Non-exhaustive list: Dandoy, Et le bijou créa la femme, Generous, Ice Watch, Mireille Ahn, Nadine Salembier, Savonneries bruxelloises, Simone à soif, Spa, Tao, Wittamer, etc.
Did you know that 85% of our old smartphones end up in a drawer, depriving them of any chance of a second life? 
The Europe Hospitals would like to offer its staff a responsible solution to do something positive at the end of the year!
In collaboration with aSmartWorld, a Belgian startup with a positive impact, we are proposing an innovative solution to enable the resale of an unused smartphone.  
Eco-responsibility survey
The Green Europe Committee has invited employees to participate in a first eco-responsibility survey at the end of November 2022.
The aim of this survey is to raise awareness of this issue. 
WASTE

We chose Owa as our (multi-brand) ink cartridge supplier, which organises the free collection of used cartridges and remanufactures them.
Once sorted by chemical family, all batteries are recycled. 
The metals and other components are recovered for reuse as raw materials in industry. 
The Europe Hospitals use the Nespresso aluminium coffee pod collection system for selective recycling.
Single-use PVC medical devices
The Europe Hospitals is participating with VinylPlus® in a new project for recycling discarded single-use PVC medical devices. 
Many of these devices, used once and for a short time on non-infectious patients, can be recycled.
In response to a great demand from associations, schools and recently from starters, Hu-Bu has developed a "supply and demand" platform through which associations can search and companies can offer used office equipment in excellent condition.
The Europe Hospitals donate their used IT equipment to Out of Use, an environmental company specialised in the reuse and recycling of products and devices.
Recycled needle containers
Our supplier Hospidex has developed a new generation of needle containers. These are made of recycled materials (> 60% reduction of the ecological footprint).
WATER
Water fountain and reusable water bottles
We have favoured water fountains connected to the city water supply and the use of reusable water bottles, rather than water bottles (even glass ones). The installation of the fountains is planned for 2022.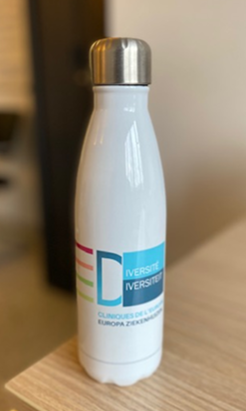 ISS, our cleaning service provider, pays attention to the environment by using
an automatic dispenser for cleaning products (consumption limited to the right dose)
microfibre cloths (limited water consumption due to high absorbency)
refills of cleaning products (less packaging)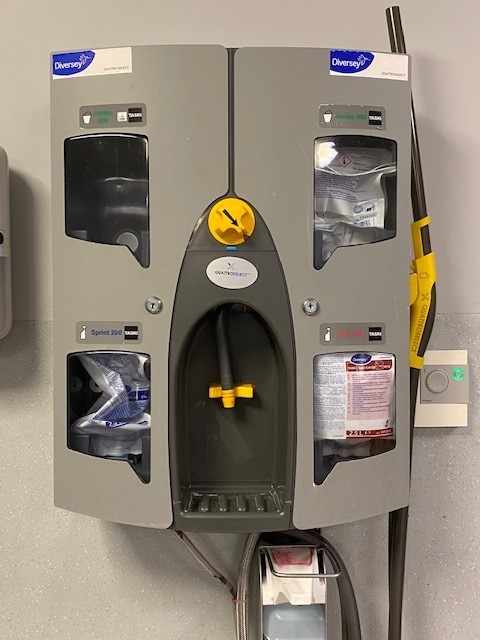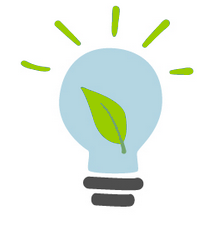 ENERGY
We installed solar panels. We did this in collaboration with "Sun For Schools" (social and educational role in enabling schools to install solar panels).
We have installed a cogeneration system to produce our electricity locally. 
By recovering heat and hot vapours, this method is more environmentally friendly than buying from energy suppliers.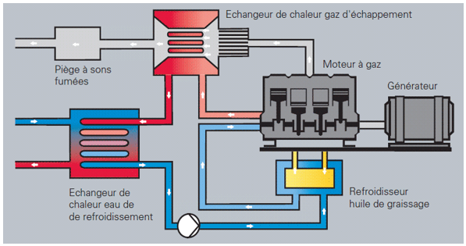 Insulation of our buildings and replacement of double-glazed windows with the latest generation windows.
The Europe Hospitals have launched a campaign called "Switch Off" concerning the fight against energy waste within the hospital.
3 good practices for an eco-responsible working environment:
SAVE ENERGY IN YOUR PREMISES
switch off computers at the end of the working day
Turn off lights in the middle of the day if your office is bright enough or when the rooms are not in use
turn off taps after use 
Empty your computer's recycle bin and your deleted messages in your mailbox
MAKE YOUR OFFICE PAPERLESS
Online diary, storage and sharing space, etc.
When you print, prefer double-sided printing.
REUSE TO REDUCE WASTE
Use stainless steel water bottles and reusable tableware
Use the reverse side of printouts as scrap paper
As part of the "Switch Off" campaign, various stickers have also been put up in the premises of our institution.
These stickers contain good practices to limit our energy consumption and thus contribute to a healthier environment.
Campagne Switches down - Brussels Up
The Europe Hospitals are taking part in the Switches Down - Brussels Up campaign in order to commit to a less energy-intensive, but still dynamic Brussels!
More info:
GREEN SPACES & biodiversity
We have a green wall in our entrance, with this eye-catcher we show our patients that we want to be a green hospital.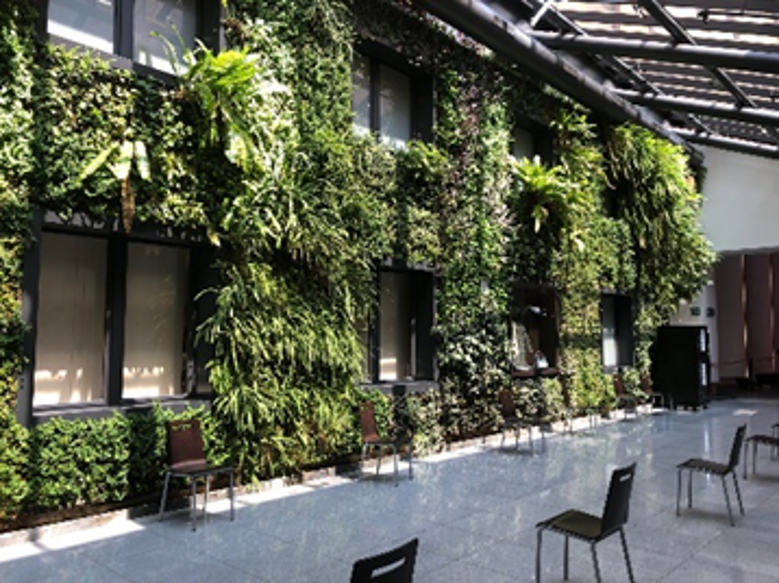 To reinforce our commitment to biodiversity, we have installed an insect hotel at the entrance to the St-Elisabeth site. This hotel is safe for our visitors because wild bees do not have stingers. This project was made possible by BeeOdiversity and the Belgian artist Bernard Cwiek.
We inaugurated the Paediatric ward on the St-Elisabeth site, renovated with new paintings of endangered animals.
Thanks to the artist Natacha de Baré (www.homeincolor.be) and to Mustela Belgium, Bioviva and Renewi.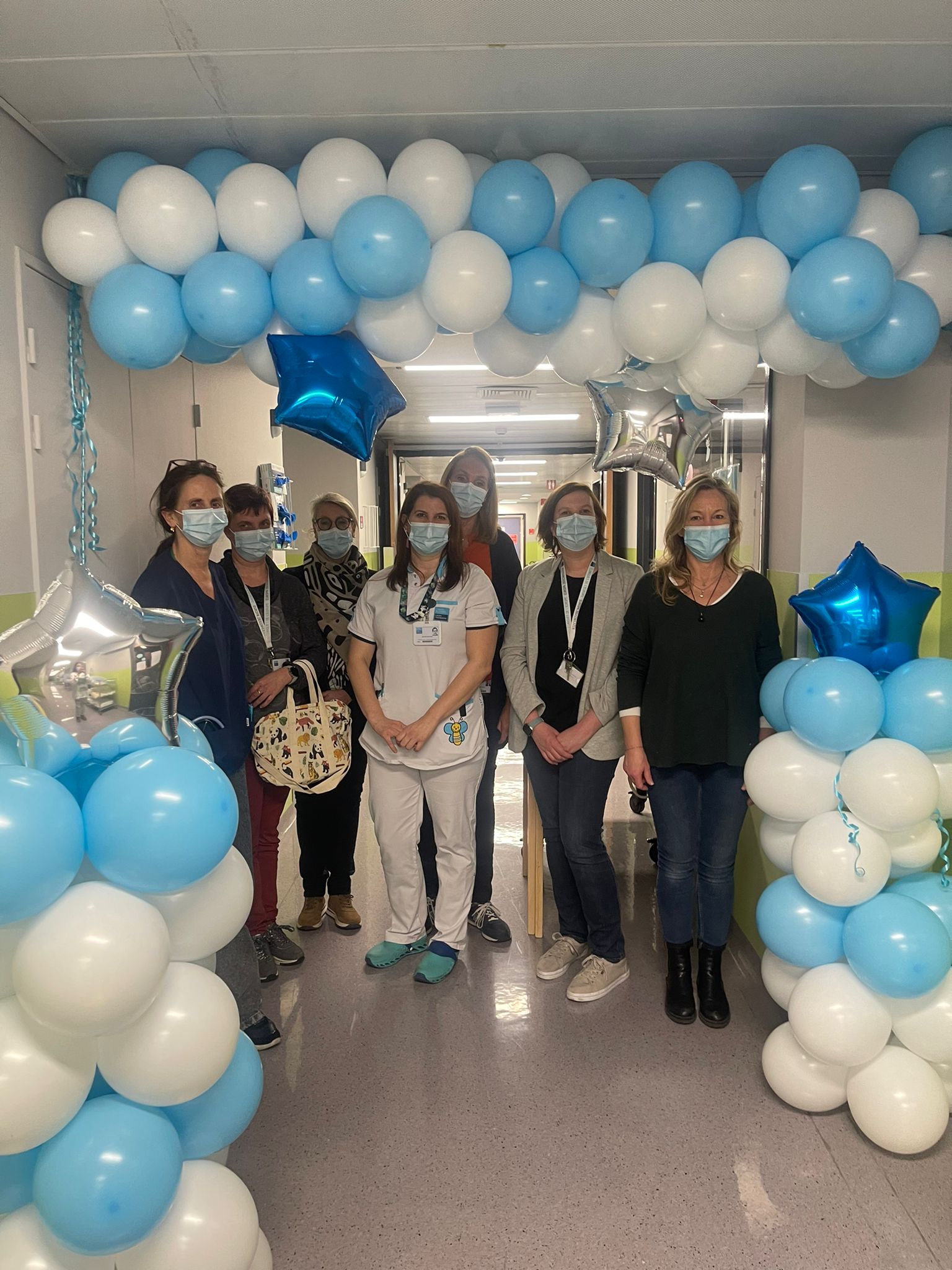 Planting of an apple tree
To mark their commitment to the environment, the Europe Hospitals and the Clinique Saint-Pierre Ottignies, members of the H.Uni network, symbolically planted a tree in their respective institutions. We would like to thank Daniel Hublet, alderman for health in the municipality of Uccle, for coming, as well as the management and our Green Europe committee.
MOBILITY
Fitting out a bicycle room
At each site, 2 bicycle rooms are available for employees.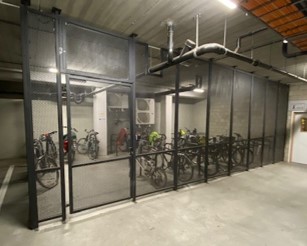 Parking spaces with electric bollards
We provide our patients and employees with parking spaces with electric charging stations.
The Bike Project (Brussels Environment)
The Europe Hospitals have been selected as a candidate for participation in "The Bike Project" of Brussels Environment
From February to November 2022, our organisation will be supported in promoting cycling for home and work journeys as well as for deliveries.
Home dialyse in an electric car
Home Dialysis (Home Dialyse) now travels by 100% electric car!
The Europe Hospitals participated in the great SquadEasy challenge. The aim of this challenge was to compete with different teams within our hospital to raise awareness about ecology and sport. This included quizzes on ecological issues.
Thanks to our sponsors: TraKKs, Teatower, VinylPlus Med and the Roots shop where we bought our fruit baskets.
Low prices for the purchase of a bicycle
The Europe Hospitals are offering attractive prices for the purchase of a bicycle of the Belgian brand Minerva for their staff members.
Our Partners